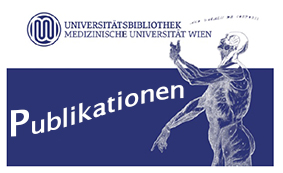 Die Universitätsbibliothek stellt DIE medizinischen Top-Journals am Campus der MedUni Wien und via Remote Access zur Verfügung. Die ersten 20% der Zeitschriften eines bestimmten Fachgebietes im Journal Citation Reports JCR (geordnet nach der Höhe des Impact Factors) sind TOP-JOURNALE.
Exemplarisch werden hier Arbeiten der MedUni Wien, die in Top-Journalen publiziert worden sind, zum Nachlesen präsentiert:
Environmental Arginine Controls Multinuclear Giant Cell Metabolism and Formation
Julia S Brunner , Loan Vulliard , Melanie Hofmann , Markus Kieler , Alexander Lercher, Andrea Vogel , Marion Russier , Johanna B Brüggenthies , Martina Kerndl , Victoria Saferding , Birgit Niederreiter , Alexandra Junza , Annika Frauenstein , Carina Scholtysek , Yohei Mikami , Kristaps Klavins , Gerhard Krönke , Andreas Bergthaler , John J O'Shea , Thomas Weichhart , Felix Meissner , Josef S Smolen , Paul Cheng , Oscar Yanes , Jörg Menche , Peter J Murray , Omar Sharif , Stephan Blüml , Gernot Schabbauer Nat Commun. 2020 Jan 22;11(1):431. DOI: 10.1038/s41467-020-14285-1 ************************************************************
Chromatin mapping and single-cell immune profiling define the temporal dynamics of ibrutinib response in CLL.
Nat Commun. 2020 Jan 29;11(1):577. doi: 10.1038/s41467-019-14081-6.
PMID:

31996669
************************************************************